Dr. Denise Draa,PsyD, LICSW
Dr. Draa has a Doctorate in Clinical Psychology from Argosy University Hawaii and also holds a Master Degree in Social Work from the University of Hawaii. She is currently licensed as a Certified Social Worker and is working on obtaining her license as a Clinical Psychologist. She specializes in children, adolescents and adults and provides individual, group and family therapy.
Dr. Draa is fluent in Spanish and is a veteran of the US Navy and has a special interest in working with the military community . She also has an interest helping those with: adjustment issues, trauma, depression, and anxiety. In addition, she has extensive experience with issues such as ADHD and other behavioral issues .
As a humanistic therapist she recognizes the unique differences and needs of patients from diverse backgrounds/experiences and makes efforts toward modifying the therapy to respect those needs. Her therapeutic endeavors are less centered on directing individuals toward a certain way of being, but instead promote the idea that the patient has the knowledge within them and the necessary tools to achieve well-being. She aims toward creating a safe therapeutic environment with a balance of empathy, genuineness, non-judgment , as well as using specific interventions and guidance to create a space where the patient can feel understood, accepted, and respected by the therapist, while also gaining the benefits of a therapist's knowledge and skill base.
Dr. Draa has an innate desire to help people who may be struggling with a variety of issues. She believes that when individuals are provided a strong therapeutic alliance and relationship, they are able to learn the skills they need to navigate through life. It is her belief that when individuals can gain confidence and develop their faith they are able to gain hope, which facilitates lasting change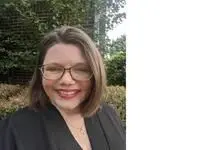 MS. Kathren York, LPC
Ms. York, earned her Master of Science in Mental Health Counseling from Lee University in Cleveland, TN. She is currently a Licensed Professional Counselor. She specializes in children, adolescents and adults and provides individual, group and family therapy.
Kathy has years of experience assisting clients with the management of various mental health concerns including but not limited to: ADHD, depression, anxiety, trauma, and grief. She also has a special interest in working with families to resolve family issues. Additionally, she has experience working with issues involving adoption and foster care.
Kathy has a solution focused approach to counseling and uses a variety of interventions such as trauma focused therapy , play therapy, and cognitive behavioral therapy to assist her clients reach their goals.
Ms. York believes in working collaboratively with her clients. Her approach is to treat everyone kindly and respectfully. Her goal is to provide her clients with the skills they need to heal, feel secure and live an empowered life.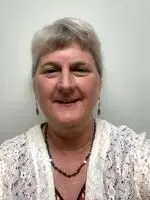 Lisa Philippart LPC, NCC, BCPCC
Lisa Philippart earned her Master of Arts in Counseling and Human Services from the University of Colorado at Colorado Springs. Lisa is a Licensed Professional Counselor, a National Certified Counselor, and a Board Certified Professional Christian Counselor. She has also earned a Certification in Geriatric Counseling , is a Board-Certified TeleMental Health Provider, and is a Prepare Enrich Facilitator for couples. Lisa is the only HSP- (Highly Sensitive Person) trained therapist in Alabama.
Lisa's areas of specialization include anxiety, panic disorder, depression, eating disorders, grief and loss, premarital counseling and couples counseling, personal growth, military-related challenges, end of life issues , and geriatric concerns . Lisa works with all adults over the age of 16, and utilizes techniques from Dialectical Behavior Therapy, Cognitive Behavior Therapy, and Solution Focused Therapy. Lisa divides her time between private practice and Athens State University, where she provides personal counseling services to faculty, staff, and students.
Lisa's treatment focus is to help individuals and couples heal, energize and become aware of their inner strengths. "I begin by meeting you where you are, listening to your concerns, and then customizing a plan for you to achieve your goals. I promise to be there for you on every step of your journey. I want to help you to grow from your struggles, heal from your pain, and move forward to where you want be with your life."
Lisa believes in supporting the community by volunteering her time as a Give an Hour Provider. She also counsels pro bono the staff and residents at 305 8 th Street, a residential facility for adults with cognitive and/or mental health challenges. She serves as Treasurer on the Board of Directors at 305 8 th Street. Lisa also writes a bi-monthly column in the Athens Now newspaper entitled "Mental Health Minute."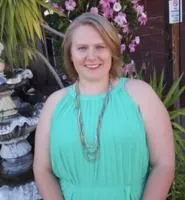 Janene Yost, LPC, NCC
Janene Yost earned her Master of Science degree in Mental Health Counseling from Capella University, CACREP Accredited School of Mental Health Counseling. She is currently a Licensed Professional Counselor in the state of Alabama.
Mrs. Yost has over twelve years of experience within case management and mental health counseling. She emphasizes the importance of a balance in mental health within a wide array of populations, from children and adolescents to adult therapy. She has also begun efforts to complete requirements to obtain a certificate in Registered Play Therapy .

Janene's areas of concentration include treatment of individuals from childhood to adulthood that are struggling with issues related to depression, anxiety, stress and anger management, self-esteem issues, social skill development, overall life transitions . She uses an i ntegrative approach in therapy using tools and techniques associated with, but not limited to, Cognitive Behavioral Therapy, Solution Focused Therapy, Client Centered Therapy, and Play Therapy.

Mrs. Yost believes that a therapist's role is to assist client reach their individualized goals through becoming their true self. She understands the significance of the therapist-client relationship and works to provide a safe and supportive environment for clients throughout the therapeutic process.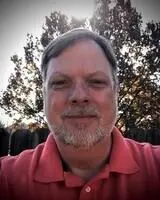 Matthew Thompson, MS, LPC
Mr. Thompson earned his Master of Science in Community and Agency Counseling from Jacksonville State University in Jacksonville, Alabama. He is a Licensed Professional Counselor. Matt has 30 years in the human services field , including 9 years as a Master's Level counselor.



Matt's experience as a counselor includes working with children with serious emotional disturbances , working with adolescents, working with adults with serious mental health needs (anxiety, depression, PTSD, bipolar disorder, OCD, to name a few), and working with individuals with substance abuse disorders . Matt also has experience providing therapy for adults, children, and families dealing with crises such as the loss of a loved one, divorce, family discord, and a variety of other life challenges.


Mr. Thompson provides cognitive-behavioral therapy that is often solution-focused and always client-centered . Matt likes to " meet you where you are today " and tailor your therapy experience to your unique needs, with compassion, and without judgment.



Brittany Scott, LPC
Brittany Scott earned her Masters of Science in Counseling Psychology and Bachelor of Science in Psychology with a concentration in Family and Child Development from Alabama A&M University right here in Huntsville, AL. Brittany is a Licensed Professional Counselor in the state of Alabama.



Brittany has worked with children, adolescents, and early adulthood individuals throughout her 6 years in the field. Brittany's passion drives her understanding of the importance and benefits of early intervention. Brittany specializes in working with children, adolescents, and early adulthood individuals who struggle with anger, behavioral problems, anxiety, social skills, depression, trauma, ADHD/ADD and adjustments . She finds Cognitive Behavioral Therapy, Person Centered Therapy, Solution Focused Therapy and Art Therapy techniques useful when working with this diverse population.



Brittany's dream has always been to work with children, adolescents, and early adulthood connecting them to the resources that are available to ensure their brightest future .



"I would like to be that bridge they can count on to assist them as they cross over those uncertain times."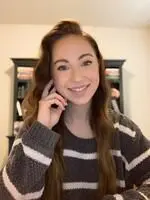 Kendal Gerrity, MS, LMFT
Kendal has her Master's Degree in Family Therapy from Nova Southeastern University. She also holds a Bachelor Degree from the University of Alabama in Psychology. She is currently a licensed Marriage and Family Therapist in Alabama and Florida. She specializes in children/adolescents and families . She provides individual, family, and group therapy.
Kendal believes in a collaborative and strength/resource based approach to therapy . She works WITH her clients to pin point the strengths and resources they are using or have used in the past that assisted them in getting where they want to be. She wants her client's to feel heard and to know that their thoughts, emotions, and behaviors are valid even if it's not very efficient at times. She also believes that therapy is not a "one size fits all" situation, so she tailors her sessions with the appropriate therapeutic approach and techniques that could be the most beneficial. Some of these approaches range from Play and/or Art Therapy, Solution Focused Therapy, Narrative Therapy, or MRI.
Kendal has experience helping her clients and families ranging from Parenting/Co-Parenting, improving communication and emotional regulation, bullying, self-esteem, and improving family relationships .
If you identify with any of this, therapy can be a wonderful tool to start working towards finding solutions and working towards your goals.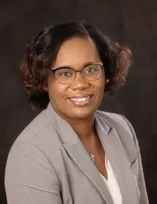 Shalandra "Shay" Whaley, LPC
Shay earned her Masters degree in Counseling Psychology from Alabama Agricultural and Mechanical (A & M) University in Huntsville, Alabama. She also holds a Bachelors of Science in Human Development and Family Studies with a concentration in Early Childhood Development from the University of Alabama in Tuscaloosa, Alabama.
Shay brings over 10 years of experience working with children, adolescents, adults and families. Mrs. Whaley has worked in various settings including inpatient psychiatric facilities, schools, community mental health agencies, and private mental health agencies. She possesses specialized training in several areas including ADHD, trauma, anxiety, and behavioral de-escalation techniques as well as a post masters certification in Applied Behavioral Analysis (ABA).
She is well versed in a wide array of therapeutic techniques including brief solution focused therapy, cognitive behavioral therapy, and dialectical behavioral therapy. Shay utilizes an individualized approach to meet the needs of each client she serves.
Shay's goal in providing therapy is simple: to assist clients in fulfilling their ability to be their very best selves. Her philosophy arises from the belief that in order for us to be all we want to be to others, we must first start within and strive to create balance between our inward and outward selves. Mrs. Whaley's interests include applying this philosophy across all age groups and life stages.
Are you struggling with developing healthy relationships or spend a lot of time feeling angry or depressed? Has this become your norm and you no longer want to continue this cycle? Many times, your family and friends want to help but they are not sure what to do or what to say to help you feel better. The best part is that you do not have to do this on your own.

Delia Reeves earned her Bachelor of Science in Sociology and later went on to obtain her Master of Science in Counseling Psychology from Alabama A&M University. Delia is a Licensed Professional Counselor and a National Certified Counselor.
Delia specializes in anxiety, depression, grief and loss, adjustment disorder, and is LGBTQ+ affirmative therapist. Delia works with clients 14 and older in individual therapy, couples counseling, and family counseling. Delia is bilingual with Spanish as a second language. Being bilingual allows her the opportunity to help the Latino community. As an eclectic therapist, Delia uses CBT, DBT, mindfulness practices, and EMDR to help her clients work towards accomplishing their mental health goals.
Jennifer Duster, LICSW, PIP
"One of the most valuable things we can do to HEAL one another, is to LISTEN to each other's stories." -Rebecca Falls
Jennifer completed her Bachelor's in Social Work degree from the University of North Alabama in 2003. She then went on to earn her Masters in Social Work degree from the University of Alabama in 2005. She currently is a Licensed Independent Clinical Social Worker. She has 17 years of experience in various social work/counseling fields to include child and adult welfare, adoption, behavior modification, school success, hospice, and social work case management. She is constantly trying to improve and increase her knowledge base in counseling to be able to be here today to help sift through your barrier to success!! To say she understands the full life experience is an understatement! Life is too short to think you have to be alone; let me be a resource for you!!
If you think the world is caving in on you or someone will not understand, let me help!! Come see me and let's have a conversation to help you experience hope; let me be your first step to change your life!!